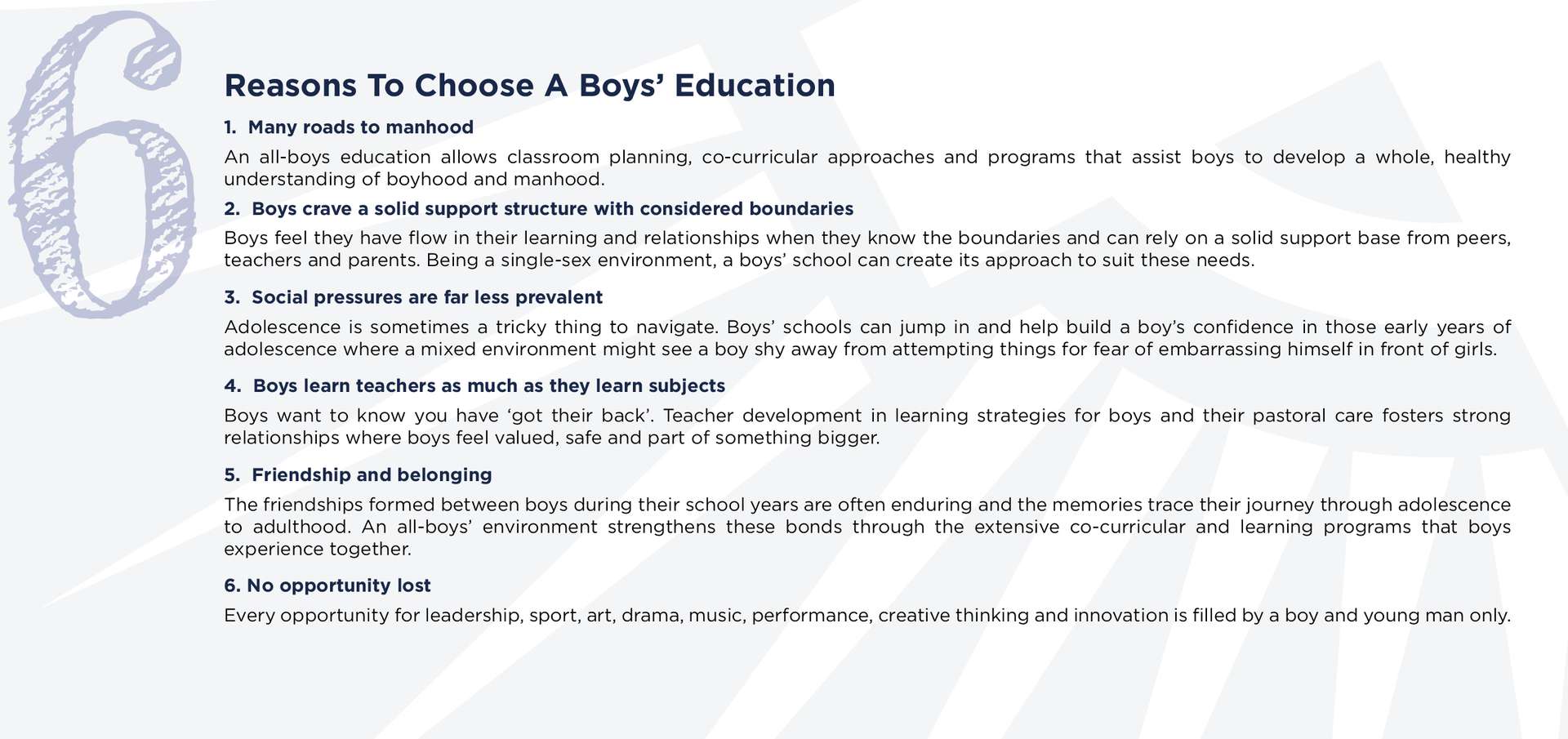 Mazenod College has been educating boys for over fifty years. High expectations are placed on our students to live up to their potential as young men who will lead the next generation.
First and foremost, our students are valued as individual young men. This is important, for while there may be common trends in the development and learning of boys, each is an individual learner with his own needs. Much of the debate surrounding these differences revolves around whether the observed differences in the behaviours and learning outcomes of boys and girls are biological or cultural.
Regardless of root causes of differences between boys and girls at school, the way we attend to the needs of boys remains the same. Boys flourish in an environment where they are given opportunities to compete. They excel when expectations are high and clearly defined, and when clear feedback is given. They will feel confident to take responsible risks when the fear of failure is removed and when they are supported by their peers and their teachers.
We also know that younger men need greater support to develop their emotional intelligence both to support healthy wellbeing and to develop the skills of the future workforce. The future of work will depend more and more upon one's ability to develop and sustain strong interpersonal connections.
A boys education allows for learning in an environment that is responsive to the changing social and cultural climate that influences the development of young men. In an all boys environment, our students often take responsible risks with the confidence to try something without the fear of failing in front of girls. Our commitment is to provide an education that challenges the stereotypes that can constrain the ways young men think about themselves and others.
While our school is a single sex environment, Mazenod College prepares its students for a world that is co-educational. We prepare our students for a world in which their future colleagues and employees as well as their future employers and mentors will be women.